Types of Sewing Machines – Understanding Different Available Machines
Are you trying to buy a new sewing machine but couldn't quite decide on what types of sewing machines that you want? With all the many different sewing machine models and brands available in the market, such a task is not easy. Gone were the days when buying a sewing machine meant buying your trusty Singer machine. Today there is an onslaught of available sewing machines for sale, each designed for a niche of users. There are so many brands and models to choose from all with their unique functions and features. Such an array of choices will surely confuse you.
So how will you be able to determine what types of sewing machine to buy? Well first, before deciding on a particular model, you have to be familiar with the types of sewing machine. This will help you determine what type of sewing machine will suit your needs. You can then filter out the type of sewing machines that you do not really need. This will help in your selection process as there are now lesser choices to mull over.
Different types of sewing machines target different kinds of users. Some sewing machines are meant for homemakers and hobbyists who don't really do heavy duty sewing on a day to day basis. Others need more heavy duty machines because they sew by the bulk. Also there are machines that can do the more intricate and complex work that other machines are not capable of doing.
The different types of sewing machines available are mechanical, electric, computerized and Sergers. Below is a brief description of each to help you decide on what type of sewing machine you need.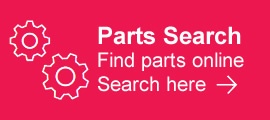 Understanding the Types of Sewing Machines
Mechanical Sewing Machines
Mechanical sewing machines were the original machines sold before the inception of electric sewing machines. For many years, this kind of machine was the only type of sewing machine being sold publicly. These are more suited for occasional users however. These are simple sewing machines that are manually operated on to be able to sew.
Adjustments for stitches, tension of the thread and other controls are manually operated on through dials, levers and the like. The mechanical sewing machines are great for hemming, repairs, craft projects and even simple clothing. This is ideal for the simple homemaker who doesn't want to spend so much on a sewing machine that will only be used occasionally.
Electric Sewing Machines
The emergence of electric sewing machines made sewing an easier experience. Building on the technology and motor used by mechanical sewing machines, electric sewing machines featured the same ease of use and familiarity of the old ones coupled with advantages of not doing too much work anymore. Electric sewing machines have more precision than mechanical sewing machines and have more available stitches to choose from.
These electric sewing machines run on electricity that has a steadier rhythm than mechanical machines. All you have to do is press a foot pedal and your machine starts to sew. It is certainly a great improvement from mechanical sewing machines and is used by both professionals and novice alike.
Computerized Sewing Machines
As if electric sewing machines haven't done a great deal to improve functionality of the simple sewing machine, computerized sewing machines can do so much more. These are controlled by computer chips that are programmed to do a variety of stitches and even embroidery. You can save your work with a memory card to pick up next time on where you left of. These computerized sewing machines normally have LED screens that are oftentimes touchscreens.
Because of its numerous capabilities, computerized sewing machines are often the most expensive type of sewing machines. They are built for more intricate and complex work. Although beginners and novices can use this kind of sewing machines, they tend to be more expensive than your basic electric sewing machines. Also, some of the features that computerized sewing machines have may be useless for simple projects.
Overlockers or Sergers
The overlocker is a type of finishing machine, specially designed for those sewers who want to create their own clothes. They are usually used edging, hemming and seaming. Some overlockers are equipped with built-in blades used to trim off excess material along the edges to give a professional finish. Also known as "serger" machines, the overlockers are great for simple projects where no extra buttonholes need to be added, as they are not designed to do this.
This type of sewing machines is used by professionals to finish and trim edges for a more polished look for your work. They are also otherwise known as over locker machines or edgers. They simplify sewing of edges of your fabric to prevent fraying. In using mechanical or electric sewing machines, you have to cut the cloth neatly and then stitch over it with a zigzag stitch. Using a Serger makes this task easier because all you need to do is feed the fabric to the machine.
Sergers have limited use though and cannot be used for general sewing projects. Normally Sergers are used by professionals or manufacturers focused on mass production of garments and goods. Having one at home doesn't seem to be so practical especially when you have to spend a hefty amount of money to have one.
Embroidery machines
The embroidery machines help you create intricate patterns and designs. Most of these sewing machines allow you to make a wide range of programmed designs, download new patterns from the Internet and even practice free-motion embroidery ( free machine embroidery that comes with feed dogs and embroidery foot on ). There are hundreds of models available on the market, today, that it is quite complicated to find the right model for your needs. However, it's important to know that there are 2 types of embroidery machines, such as:
embroidery sewing machines – it works with designs for embroidery and it is also capable of stitching out.
embroidery-only machines – it does only embroidery. It doesn't do the regular work of a sewing machine.
Quilting machines
Some of the most quality sewing machines are those models that include a quilting feature. They usually include an oversized work table, allowing sewers to work large fabrics with ease. Furthermore, they are equipped with a plethora of built-in stitch designs that allow you to complete even the most complicated sewing projects. Some models include a long-arm sewing option which helps you save time since you can quilt more than one piece of material at a time. The long-arm normally measures from 10 to 14 feet and it is often found in industrial machines. Quilting machines can be either mechanical or computerized, so if you are an advanced sewer and you have experience in quilting, you can opt for a computerized model, such as the Singer 7256 or Brother CS6000i.
Monogramming machines
Some of the best monogramming machines are the embroidery machines with lettering fonts. These pieces of equipment will do not only monograms. By using these models, you can also create embroidery designs as well. In simple terms, with a monogramming machine you have the option to create various embroidery designs. If you just want to do monograms on gifts or home items, a home embroidery machine is exactly what you are looking for. Each embroidery machine has various features for monogramming. On the other hand, if you are an advanced sewer and you want to create large projects, a commercial machine will provide the durability and efficiency you need.
Deciding on Types of Sewing Machines
Now that you know the different types of sewing machines available in the market, all you need to do now is determine your need now and in the future. Sewing machines tend to be long term investments so you also have to consider how you plan to use it in the future. If you see yourself pushing for more ambitious projects in the future, then getting a more advanced sewing machine may be the right choice. However, there are many available models available for each type of sewing machine.
Deciding on a mere type is only the first step to getting your sewing machine. You may have opted to get a computerized sewing machine because of the many features that you may be able to use but remember that there may be some features not present in certain computerized sewing machines.
The key to deciding on what sewing machine is best for you is really understanding what you need and the different types of sewing machines and harmonizing both to find a perfect fit. Because sewing machines are rather expensive investments, it is best to really think about your options before taking the plunge. Do not make impulse purchases. Just keep in mind the different types of machines available and you are already on your way to finding the best type of sewing machine for you. Here are some vintage sewing machine models available on ebay.com.